howdy!!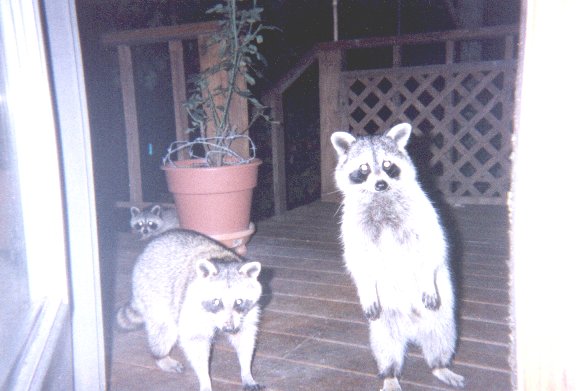 "Rerun" - Teaching her babies where the best begging spots are.
(Eye level to the couch!!)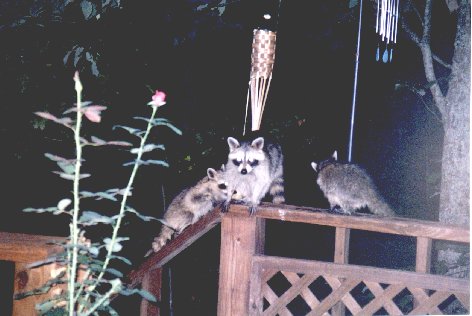 Snack Bar's open!!!!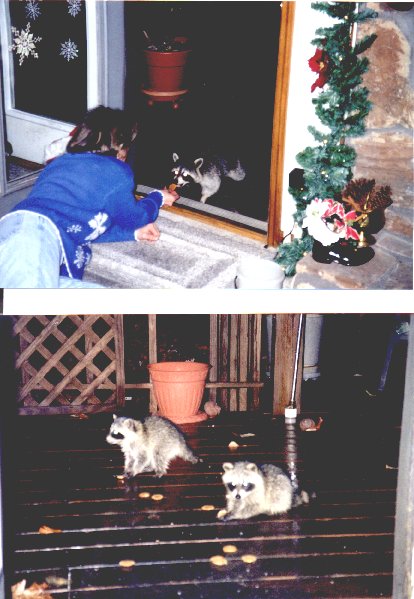 ...And the little ones SCORED!!!


"Buster" likes his 'nillars... in the bath!!!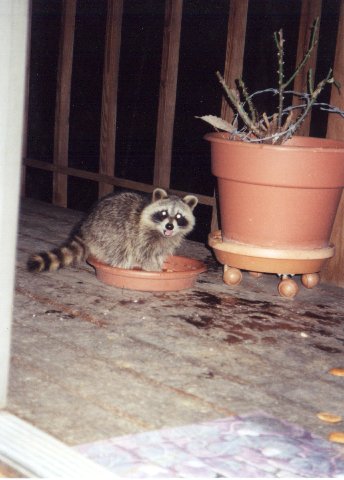 Hiding behind the Bear. :-)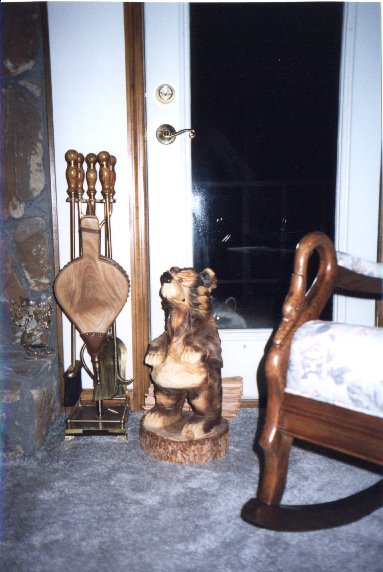 The following shots were all taken within five minutes of each other...

Six Point Buck outside my Computer Window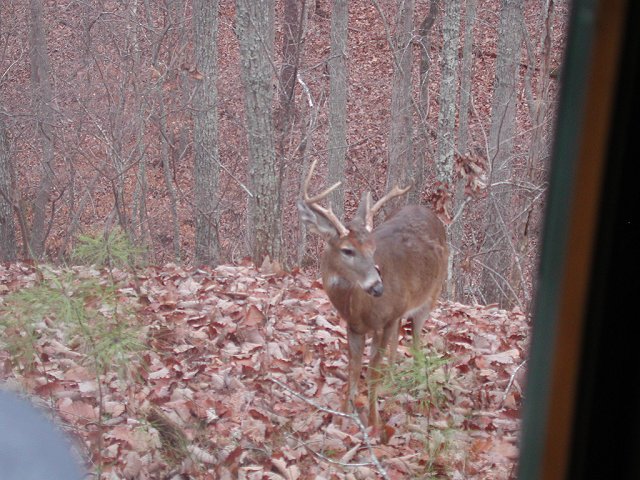 Checking out the back deck.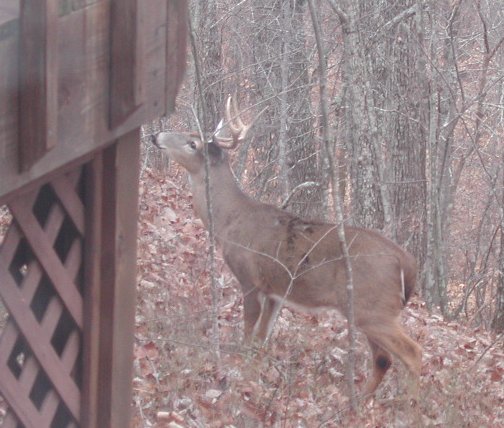 ...and this is his mate for the day. Outside an adjacent window.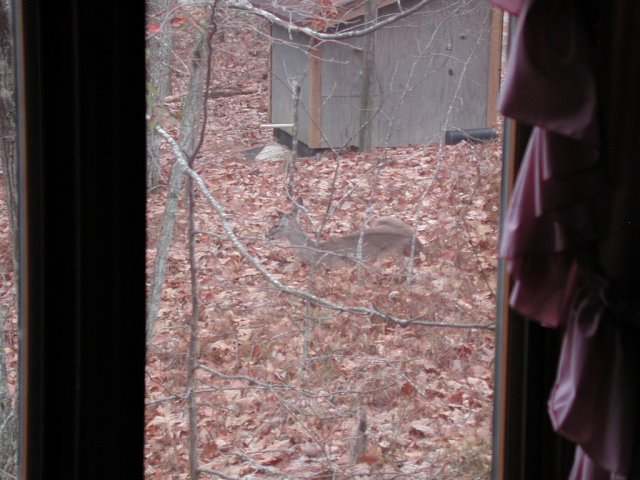 Young doe and spike on the oposite end of the deck.